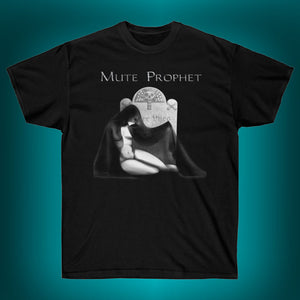 "Fading from view, mirrored eyes eclipsed by distance." The art for this shirt is inspired by the lyrics to Gravetender. This hand-drawn image displays the same desolate hopelessness conveyed by the song. 

Fabric Manufacturer: Gildan
Fabric Quality: Luxury
Print Quality: 100% Wash-Resistant
Quantities are limited, so don't wait to get yours!