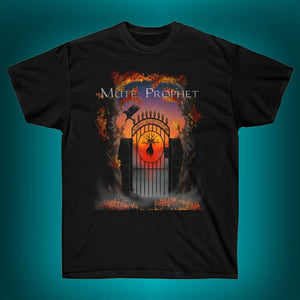 Dare to see what's behind the gate! This hand-drawn image is Louisa's rendition of the gate from the cover of our album "Quietus of Autumn." Will you seek the triumph beyond?
Fabric Manufacturer: Gildan
Fabric Quality: Luxury
Print Quality: 100% Wash-Resistant
Quantities are limited, so don't wait to get yours!